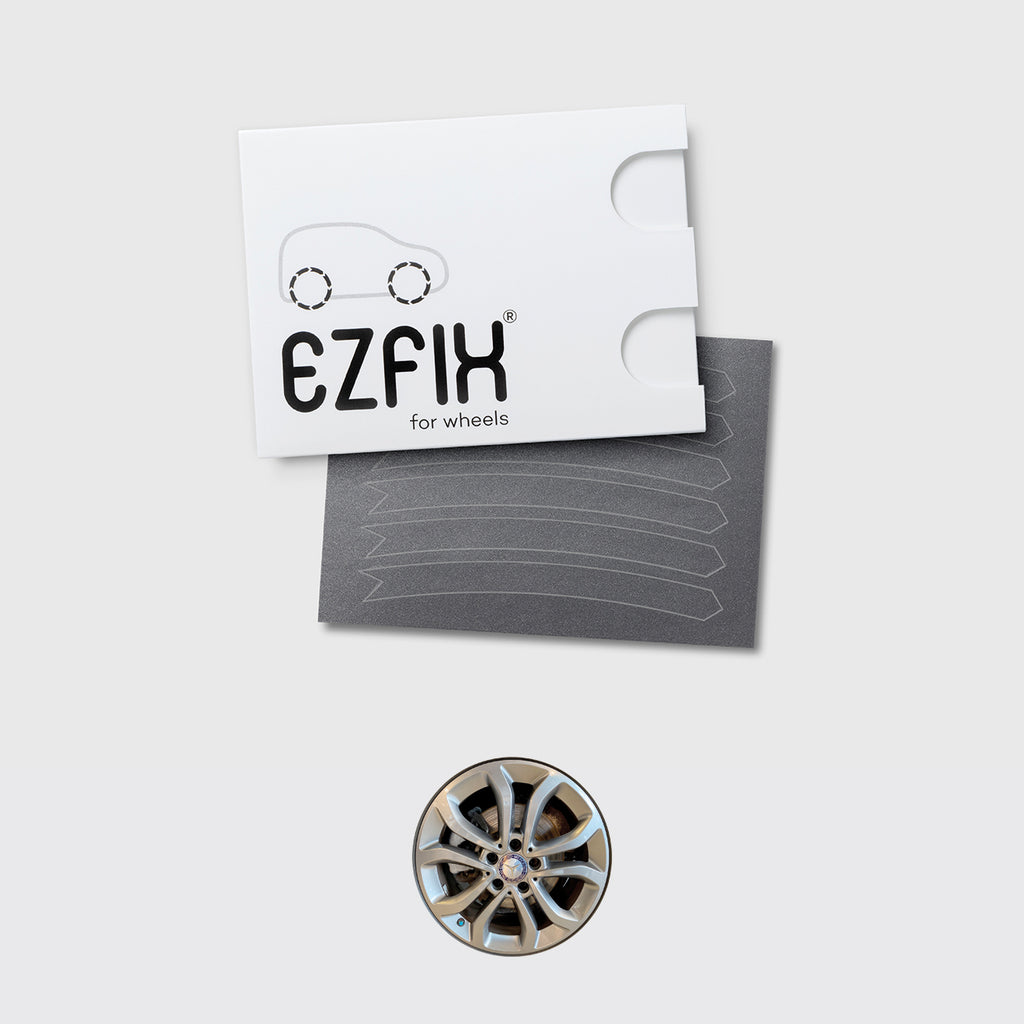 MERCEDES - Grey Silver
MERCEDES - Grey Silver
description
This A7 pack of EZFIX contains 6 repair patches in Grey Silver suitable for Mercedes wheels pictured below and for others on the following models: A-CLASS, B-CLASS, C-CLASS, E-CLASS, S-CLASS, CLA, GLC, GLE, CLS, GLA, GLB, EQC, GLS
EZFIX is extremely easy to use and the colour match is perfect.
Before applying, please take a couple of minutes to look at the application videos 
In winter conditions, we recommend using a hairdryer to heat the EZFIX for 15 to 20 seconds before bending round the rim of the car wheel.
After application, leave for 48 hours before washing your car. EZFIX is completely resistant to automatic car washes and if you wish to pressure wash your wheels stay 12 inches away with a wide jet angle and it will be fine.